So first of all, let Me start by saying a couple things. I've been around the Domination scene for about 10 years now. I've done online, cam, clips, phone, IM, and real time. I've done fetish and femdom and financial and everything in between. I had never heard of this book before last night in the chatroom at Findoms.com when a new girl came into the room after just having been cam verified. This girl said, "I've just finished reading Greedy and I'm ready to take money from men!" She stayed around for a bit, asking some rather amateurish questions, (Do you ladies have any slaves? What is the best way to start, etc), but I didn't think much of it. Everybody starts somewhere, right? But she just kept pushing that point "How do I get slaves? How do I start taking money from men now?" and not listening to the good information given to her by the veterans in the chatroom. Basically what I'm saying here is that she came off sounding like an instadomme who didn't give a shit for the fetish of financial domination, wanted a quick buck, and would burn out as soon as she learned that this was NOT a 'get rich quick scam.'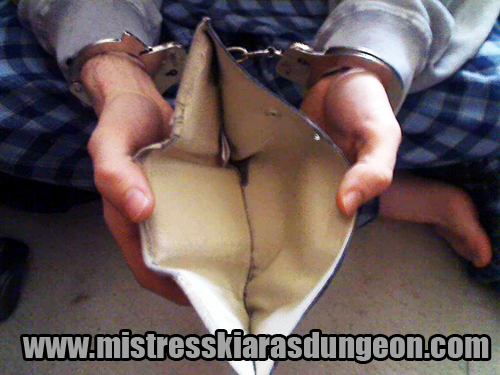 So I got curious and looked at some of the Amazon reviews for this book. Many were positive, but some were very negative, and it's the negative ones which caught my eye. The reviews said that this book made some seriously false claims about the BDSM community, and Pro Dommes in particular. Being a Pro Domme Myself, I was a bit offended… It got me thinking – is this REALLY how we want to represent our fetish (which is already not taken seriously) to new girls trying to get involved? I started looking into the author then, a Mistress that I had never heard of who goes by the name of Madam Sossette. She lists on her website that she has nearly 10 years experience in the BDSM world and has 'worked with submissives on an international level.' Her website looks rather childish (and I'm not throwing stones here! There are rainbows and sock puppets (No, really SOCK PUPPETS!) and not much else – not even any pictures of the author/Mistress in question here) but she uses the word 'puppets' to describe her subs, which is a term I enjoy as well. Not being someone to sweat the $5 on Amazon (especially with the wealth of gift cards I've been getting lately), I bought the book.
The 'book' was a (very short) 59 pages. I finished it in less than an hour. First thing I notice is that it's from 2013 and that it says 'first edition,' so it might be a little out of date. But hey, I've been doing this since 2005 and I know as well as any of you that things come and go easily in this world. Chapter 1 was basically the credits and thank-yous. Chapter 2 was where the real meat-and-potatoes started. Right away, I could tell that something was amiss with My initial feelings toward the book…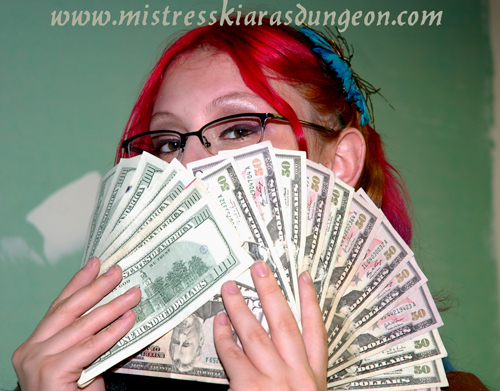 This woman knows what She's talking about. Plain and simple. From chapter 2′s intro, it is clear that she knows what's up in the world of both private and professional BDSM. Yes, she mentions professional Dommes who she knows have slept with their clients. She also mentions that the number of times she has witnessed that can be displayed on one hand. She discusses rinsing immediately and the 'pay cuz I'm cute' style 'findoms' which have cropped up in recent years. She discusses finding your own niche and exploiting it, rather than trying to be a 'Queen-of-all-trades,' to coin a phrase, which is a pitfall I see many new girls fall into. She even disucsses (Heaven forbid!) budgeting with your slaves so that their relationships can continue to flourish with you instead of being completely drained and then left to rot. And then (most importantly, in My view) she discusses the high… That wonderful feeling of elation, the rush that getting a tribute gives the MISTRESS. Not the boner it gives the puppet. But the surge of pleasure it gives the Ones that matter MOST in this relationship – the Dommes.
Chapter 3 discusses the big 3 – Safe, Sane and Consensual, Risck Awareness Consensual Kink, and Personal Responsibility Informed Consensual Kink. Obviously the first 2 aren't used too much in the online scene – it's that third one that I feel the boys who 'risk it all' with findom refuse to acknowledge. Yes, your actions have consequences. You need only look through a few of My blog posts to see that… She wins My heart with talking of the risks of shibari (My favorite form of bondage), of knowing how far you are able to take YOURSELF and YOUR OWN SKILLSET, not just your partner's hard limits. She tells you about headspace, about not working when you feel like shit. Yes, I know it's customary to see "I'm having a bad day so TRIBUTE ME!" but that is not the same as going "I'm having a bad day so I'm going to try to make My subby insert something too big in his ass so he rips it just because I know he would do it for Me." Furthermore, she flips to the other side of the coin and tells of the responsibility We Dommes have of telling our SUBS "no" when THEY are in the wrong headspace and wanting to take play too far. She discusses how dangerous things like forced intoxication can be when they are done without first knowing what you are doing and then secondly preparing a contingency plan for if/when things go poorly. She brings up safe words of varying intensity, limits (both hard and soft), and then tells you the potential repercussions of ignoring such things…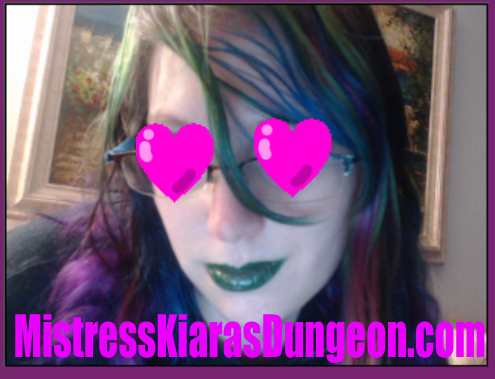 Chapter 4 brings it into the here-and-now with 'where do you go as a newbie Findom?' She addresses the sock puppet thing. It's glorious. I love it and I accept it completely. Please be my friend, Mistress Sossette? You are a genius. PS: I'm skipping the 'summary' part of this chapter because you need to read her book. Seriously. Chapter 5 discusses payment processors other than paypal, about how Amazon GC are NOT ALWAYS THE BEST, and even a little bit about taxes. Chapter 6 discusses the scammers (you freaks know who you are…) and time wasters (yes, you too…) and how to avoid them. There is information on where to promote to get yourself out there in the beginning, and even how to manage your social media profiles.
All in all, I think this book needs to be read by all the new girls. There wasn't much information that was new to Me personally, but I know that it would cut down on the many mistakes I see on new profiles, or even profiles of Dommes who have a few years under their belts. There was only one part that I personally disagreed with, and that was in the "Stupid Questions" section about blackmail. Consensual blackmail, in my opinion, is an understood fantasy-based fetish that can be enjoyed between two consenting adults. That is all I will say on the matter.
Anyway, that's really all I have to say about the book. (Only 6 paragraphs? That's all? What is this, a book report?) It was great and it is a must-read for the new Girls on the scene in My opinion. And it was written by a sock puppet ;3