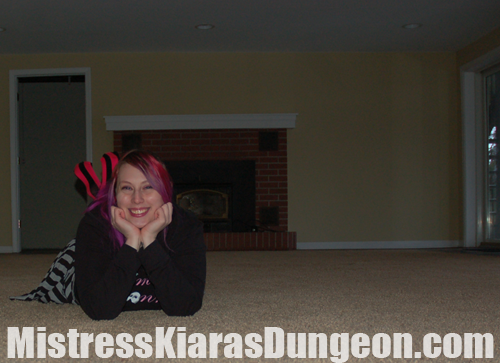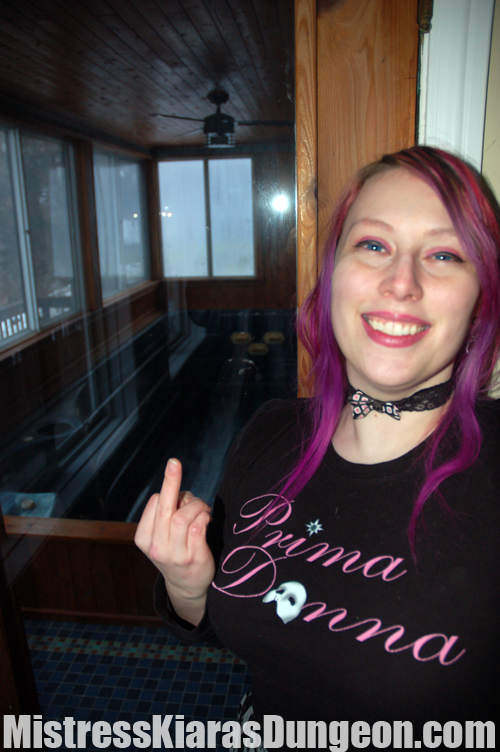 Sorry for missing yesterday's update – moving sucks! We got the internet turned off, so I can only go online using My mobile hot spot on My phone, which is annoying. Tonight SHOULD be the last night here packing (I'm actually hiding out and taking a break from loading the Uhaul to update this right now) and that means tomorrow I'll be at My sexy new house! I just keep looking at those pictures up there  and imagining how sweet it's gonna be to swim in that infinity pool or sit in front of that fireplace… Anyway, enough daydreaming, there's work to be done ;3
–
Goddess Bree has posted a long-overdue update for you freaks:
This blog post is WAY overdue!!  But since you boys have been made to wait that can only mean one thing … hard insignificant dicks and your wallets standing at attention!  Just how I like My weak submissive males.
This past week and a half has been extremely busy.  As most of you know I made a rare appearance on cam two weekends ago and I had so much fun raping wallets and teasing you boys into a mindfucking frenzy that I think I will be making an appearance at least once a month!  Maybe even twice a month if those wallets open up nice and wide!
One of My newer foot slaves (who hasn't quite earned the privilege of being mentioned by name yet) had his very first cam session with Me.  It was a life changing event for him to say the least.  Foot slave got the honor to be teased almost into a coma by My strong, thick legs and creamy feet on cam.  And the best part was that it just so happened I was wearing his favourite shinny opaque pantyhose that night!  payslut got the honor of maxing out his credit card by opening up ever single pay to view I sent him while on cam with Me.  The expression on his face was priceless when he saw the zero's increase each time! haha :0  payslut, being the eager little wanker he actually thought that if he paid enough I would let him cum #DENIED 
Here's a quick snapshot of Me on cam! See what some of you missed out on
Since My perfect feet are the hot topic right now, I decided to be generous and do a photo shoot of them.  All My foot fetish boys, foot slaves, foot junkies and just My boys who admire every inch of My Goddess body can buy that photoset.  Click any of buttons below to buy it!
Here's a little teaser of My amazing photoset!
I have been getting tons and TONS of applications from My Apply To Serve page.  you fucktards really need to read the rules before you apply.  I mean, how hard is that?  Read, obey and the submit.  Three simple things for you idiots to do and most of you manage to fuck it up every single time.  If you do not follow the easy rule of sending a tribute along with your application I will automatically delete your application.  I do not waste My time reading them if there aren't $$$ signs along with it.
I will be shooting clips on Friday!  I know how much you love to buy and buy and buy My clips.  So far I think I will doing a Forced Intox clip, Blackmail Clip, Mind Control Clip, Keyholding Clip and of course a Tease & Denial Clip featuring My new dress that jerkoffjohn just bought off My wishlist.
I can't wait to slip this sexy outfit on so that I can tease you dorks!
If you would like to order a custom clip make sure you submit your request before Friday!  Send requests to:
–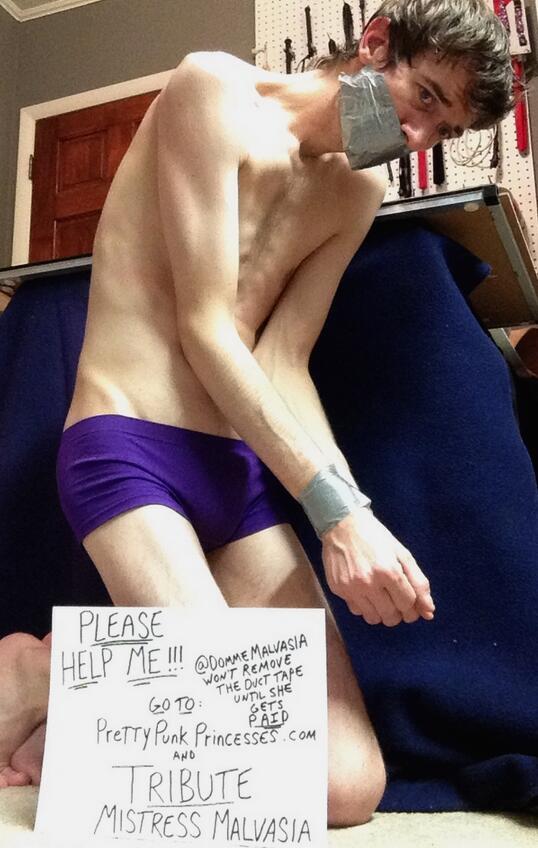 Mistress Malvasia had one of Her losers post this pic on twitter this week – wonder if he's still tied up..? lol! I doubt it – you know you freaks can't resist Her wiles, and who could say no to that loser face? Well, besides any woman who he ever tried to get to sleep with him, that is… Just in case, though, you better go over to Pretty Punk Princesses and tribute Her.
–
The Asian Goddess is heading out on a trip to the beach – so don't even THINK about wasting Her time!
In a few days I'll be off again to My favorite beach location.    This winter has been the WORST all over the country.  I can't stand one more day of it.  Even if it rains, I could care less.  85 degrees and raining is SO much better than -10 and snowing.  again.
I've been focusing on the TRIBUTE aspect again of Financial Domination.  I love the gifts, but I'm literally running out of space, and I have SO much from My admirers and boys over the years – so I've implemented a few new BALLS DEEP options that have proved perfect for MY Greedy ways.   My good boys are still hitting up My wish list as needed, but I def have called off the frenzy that has been MY Legendary Wishlist.  Also, it's just not as much fun not being able to see the gift count anymore, and limited the pages.  I literally had HUNDREDS of pages.    My main wish list can still only be accessed by a link given to you by Me, the rest continue to be public.   My vacation list is about to be closed, as any gifts coming wouldn't arrive in time, so technically you failed to provide the ENTIRE list — you should think about ME more and less about yourself and your SELFISH ways.   In order to serve Me properly – I expect that, and will receive that or you will be blacklisted and then you'll have to PAY even more for forgiveness.
little bunny came back for more exposure so he's been hit for 1k so far, and he will be cleaning houses via craigslist and handing that extra income to Me.
My little toy came back and spent 2k and then rannnnn like the wind.  he can't resist My perfect little tush though.  he can't help but dream of sniffing it while I take his ENTIRE bank balance.   he still has an assignment to complete for Me, and has a reward waiting for him, so I know he will come back with his hard weak dumb stick ready to perform for Me.
of course, ankle biter came thru with a $3400 direct — walked into the bank and deposited it to My account for My beach getaway, and then I hit him with $400 in airfare and another $600 BECAUSE I said so.  I asked him how he was able to scrape up the last $600 because I only gave him 9 days notice, and he said " I delayed every bill known to man for you "  HAHAH I laughed soooo hard when he told Me that.  HAHAHAHA he's going to get some AMAZINGGGGGG photos of Me soaking up his money on the beach !!!!!!!!
I robbed TM of $700 the other night and $500 tonight.   he's performing well so far.  we will see if he cracks under the pressure.  HAHAH.  he's SO in love with Me, he can't help it.
of course My sissybear is My faithful little bitch, who has serious VAG envy.  $250  and of course, SHE always pays for MY lash fluffings like the good wanna bitch girl she is.   I've already warned her that she will be maxing out MY one account for MARCH.  HAHAH get ready little girl.  I'm going balls deep in your wanna be VAGINA !
 little m came around and spent fast and furiously $1100 – it was hottttttt.
My aussie admirer also sent some funds for ME and weakling bitch sent an expensive bikini, but now is lost in the wind like the weak chicken fuck he is.   blah blah blah that's all that's been happening the last few weeks, so there's your update.
I'm pretty sure from reading reviews on trip advisor that the wireless is going to be spotty – DO NOT TEXT or IMESSAGE Me during the day unless I give you the OKAY to do so.  I'm sure back in My suite the wireless will be fine, but seems by the pool it will be shit ( and I will be spending ALL day light hours at the pool or ocean side ) If you see Me on YIM mobile, then I most likely have a good wireless signal.   do NOT message Me on YIM unless you're handing over TRIBUTES for My pleasure. ( YOU WILL BE IGNORED )  I will have My laptop with Me, but I doubt I will be on much unless your wallet is SO fucking fat that it can lure Me into giving you attention
 Is this clear ?
 goooooood.
Okay, now let's discuss My YIM status messages.   When it indicates BUSY and " CASH ONLY " or something of that variation — I really don't expect to see messages for chit chat.  There are exceptions to that rule, and those who know that have access to Me.   you WILL be ignored, and don't get butt hurt over it — overcome it – and PAY for My attention.   My YIM isn't your personal lifeline to Me sluts.    MY boys know whats up
I'll be busy the next few days until I leave, so don't waste My time — come to PAY or don't cum at all.  In fact, while I'm away.  NO ONE is allowed to
 you don't get to have fun because I am. HAHHAHA.
–
Just a fortnight after Valentine's Day and Princess Bella Daisy is still raking in the tributes, gifts, and humiliation sessions:

My good girl, Sissy Michell knows how to please her Princess. I've been enjoying having her credit card and also having her encourage me to spend more. Between Amazon, Victoria's Secret, and tributes – I took over a $1,000 from my sissy. Of course I also pick out things to surprise her with… she has a pretty, satin sissy surprise waiting at her P O Box – that she paid for of course;)
I had Michell all dressed up in pink ruffles, blonde wig, and a big puffy bow in her hair while practicing her cock sucking on a BBC.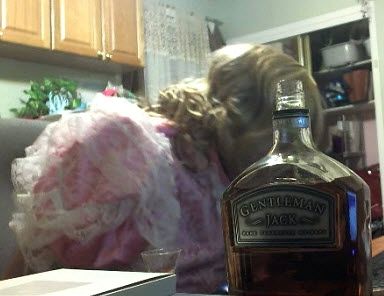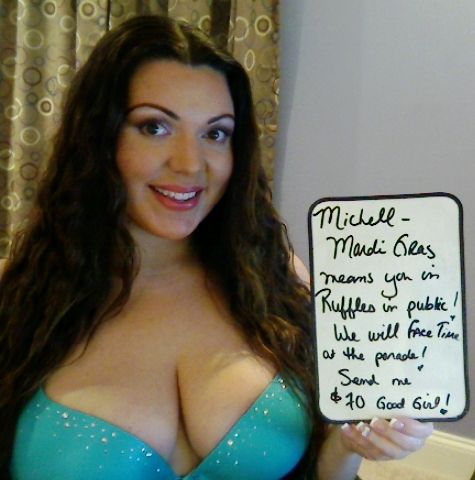 ————-

Good Boy Gary continues to grow weaker for my cleavage. Gary knows there's no use fighting it, he needs my cleavage. Always a good boy, Gary opened $520 in PTV vids.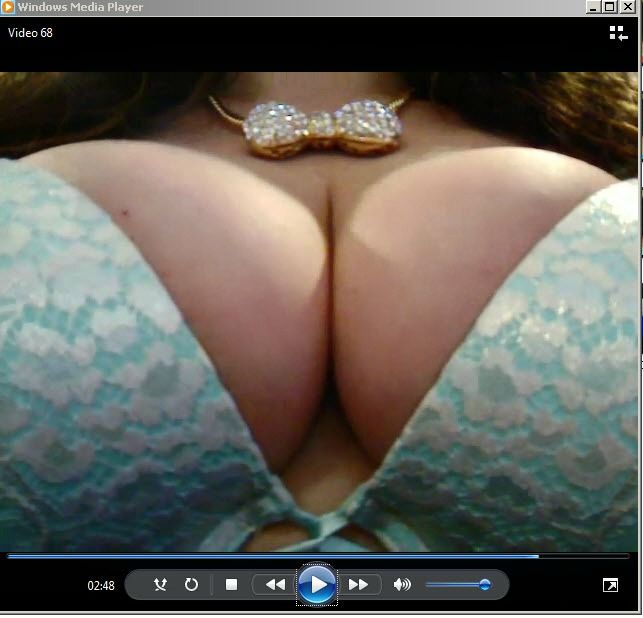 ———–
TDY knows his Boss knows best! Now that he has that shiny new credit card I helped him get, of course the right thing to do is use it to give me what I want. This week I wanted $450
—
Fist Fucker Fay asked for a break because I drain him so easily with my PTV vids humiliating him. I gave him a couple weeks off, but then came back and laughed as he couldn't resist opening another $240. I think I'll take it easy on him for another week or so.
—-
CBT Jimmy opened $140 in PTV cbt /denial vids. I've only allowed him one ruined orgasm in the past 6 months and he's still coming back, begging for more abuse. He knows how good it feels to ache for me.
——
Blackmail Bitch Ben paid me $520. He was making a nice dent in his balance, but of course begged for more games.
Now his balance is back up to 1,020 pounds = about $1,700
——-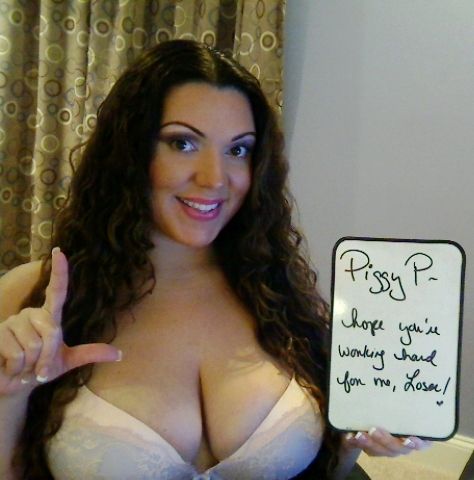 Piggy P knows his greatest pleasure in life is serving me. He loves my greed and was happy to hand over $400 to his Princess.
—-
Aussie D has been trying to get a hold of me for a while. He called, I suggested some Forced Intox fun and off he went to buy a case of beer. About 5 beers in I had him grab a Sharpie… write Eat, Sleep, Pay, Repeat on his face. Of course he needed a couple cocks on his head too and drew a mustache and goatee on his face, then completely cover his nose in black marker. He only made it to 10 beers before needing a break, I've seen him do a lot more. Between the call and tributes, I took $400 from him. I had him call me from work a couple days later. I enjoy making you boys call me when you really can't talk… the whispering and short answers make me giggle.
————
I was just about to sign off for the night when a new boy, Tracy called me. He told me what a porn addict he was and needed to be used by my cleavage. What better way to be used than a fun game of Raise The Rate. $5./min $8./min and then my favorite… NF's max of $50./minute. While he focused on my pics , I laughed at him and drained a quick $350. Nice way to end my night:)
———–
Loser Mark, the pastry fucker has been paying $30./min and managed to eat a cum cracker while I laughed at him.
———
Pay Slut H has been calling more often. He called me from work and really couldn't speak, but that didn't stop me from making him weak and raising the rate to $9.50/min. He can't resist my cleavage.
—-
$lave P was in the mood for some TV games. I ended up taking a very easy $350 from him. He came back a couple days later, handing over $185 more.
So much fun

—–
JRL hasn't been around for a bit. He came back for some TV fun… I did a bit of exploring and took $90.
—-
My foot bitch Marky sent me $215 towards his balance owed to me. He was so desperate for a 1 minute video message from me that he offered to pay hundreds for it. That brings his balance back up to $900.
——
Bitch Leroy is serving me once again. I had to cut him off a few months ago because he couldn't handle how busy I always am with other boys serving me. After some tributes and a phone call, I decided to give him another chance. He threw out all of the panties, dildos, and girly things I made him buy to decorate his apartment. Well, everything except for a poster of a shirtless Channing Tatum
His first new purchase was of course, a big dildo. He wanted him to get right back in the routine of practicing his cock sucking every day.
————-
Whipped Puppy is also very weak for my cleavage. Sometimes he tries to put up a fight, but he never wins, and I always get what I want.
–


Sissy Damian loves taking a load to the face;)
—
Jim G also knows there's no fighting it… it feels so good to send me money;)
-
TomM stops buy to say hi and I end up taking an easy $200.
-
Red is weaker than ever for my cleavage, so desperate to serve me on cam.
-
Texas Tonya – the cock sucking loser stopped by to be used again.
-
Swedish Loser M was in need of my humiliation also.
-
Cock Sucker Ian called to be degraded.
-
Cupcake Jarett was all dressed up in pink VS lingerie for our ignore call.
-
Robot Jeff made an appearance. I turned that into a 2 hour forced intox session.
-
Sissy Mic has returned. He tried so hard to fight the urge to serve me… but he's back under my control. He'll do whatever it takes to please me…even when it means hiding from his wife because I told him it's time to call me.
-
Skyler knows his place… and he knows how good it feels to surprise me with a tribute before calling. He also knows there's no release without paying a cum fee

-
Cowboy A is back on track… checking in with me every day and calling to serve more often.
-
Sissy Virgin Jake sent a tribute, because really… what else is he good for

-
Slave Chris dreams of the day my Princess feet will crush him like a bug.
-
I took an easy $100 from UK Loser Timmy. I have some fun plans for our next humiliation session.
-
Easter Bunny Mike stopped by to say hi.
-
Fleshlight James called with his rubber girlfriend in hand.
-
1HB is of course still around, thinking up new ways to please his Princess. He's still sending his nightly tributes, but sometimes one just isn't enough and he has to come back for another one;)
———-
Another new boy, I'll call him Hypno Robert… The first night he called me, he was a bit buzzed. We talked for over 2 and a half hours, mostly about how much he doesn't want to be turned on by being a sissy and wanting to suck hot tranny cock. He was annoyed that I encouraged him to be a sissy. He was also annoyed by my profile pic holding a lot of money. He kept trying to tell me he's not submissive like that other guys… yet, he called me anyway… and didn't seem to want to get off the phone… Submissive Men, Money, and Sissies?? These are some of my favorites things:) I enjoyed teasing him for how turned on he got by the thought of being a cock sucker. He called back a couple days later, I almost didn't except the call. I wasn't in the mood to go back and forth with this guy about why it's OK to be a sissy, why it's OK for him to want to suck cock, and why it is more than ok for me to do what I do with my subs and love it. Lucky for him, he was completely sober. I kept him on the phone for over an hour. I enjoyed embarrassing him a little by repeating some of the things he said to me. He was very apologetic, very respectful, and also admitted.. yea he guesses he does have a bit of a submissive side (( but I already knew that

————
Wish List… sandals from Sissy Michell and TDY bought me "Babette" to complete my Lenox Beauty and the Beast collection.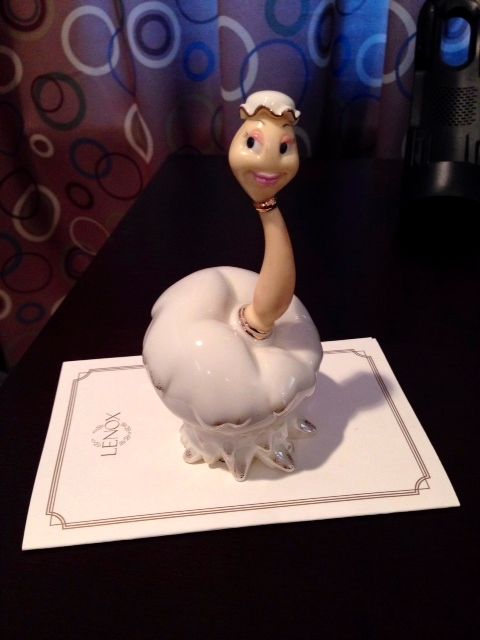 –
That's all for now, puppets. Unfortunately I don't know if I'll be able to update again tomorrow, but look forward to business as usual starting Saturday!